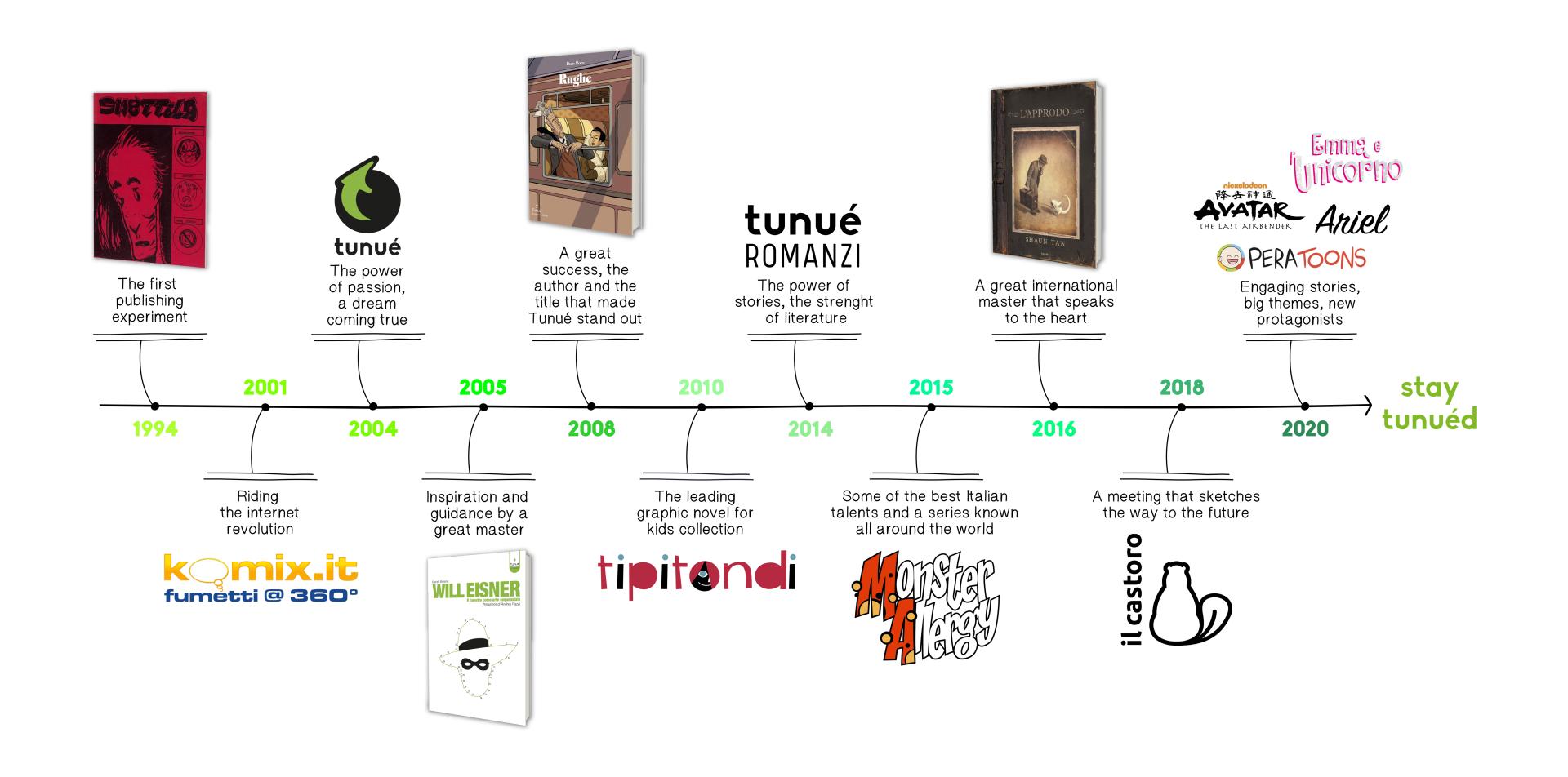 Tunué is among the leading publishing houses in Italy in its field, it publishes graphic novels for kids and grown-ups, illustrated books, essays and novels.
Tunué publishes contemporary international authors such as Paco Roca, Tony Sandoval, David Rubín, Jérémie Moreau, Gene Luen Yang, and others, and it gives voice to some of the most interesting authors in Italy.
Tunué's original productions have been translated and published internationally in several countries. Here are some examples:
Gherd: published in USA, France, Spain, Poland, Czech Republic
Monster Allergy: published in USA, Spain, The Netherlands, Germany, Sweden
Il fiore della strega: published in USA, France
Brina: published in USA, France
Nellie Bly: published in USA, France, Russia, Spain
The Moneyman: published in Germany, Russia
Kraken: published in France, Poland, Film rights
For further info please contact [email protected]!